Will Joe Biden make to 270 electoral votes?
We may not know for several days, but maps may offer some clues.
The 270 to Win site features maps based on various polls and scenarios in the battle between President Donald Trump and Delaware's former vice president and U.S. senator.
The map below is based on a compilation of polls
Polling remains under the microscope after Trump scored an upset win in 2016.
Updated three times daily, this map tracks the electoral vote count for the 2020 presidential election based on polling. The 2016 election margin, rounded to the nearest 1 percent, is used where there are no polls.
Click hereto make your own map based on various polls and other factors.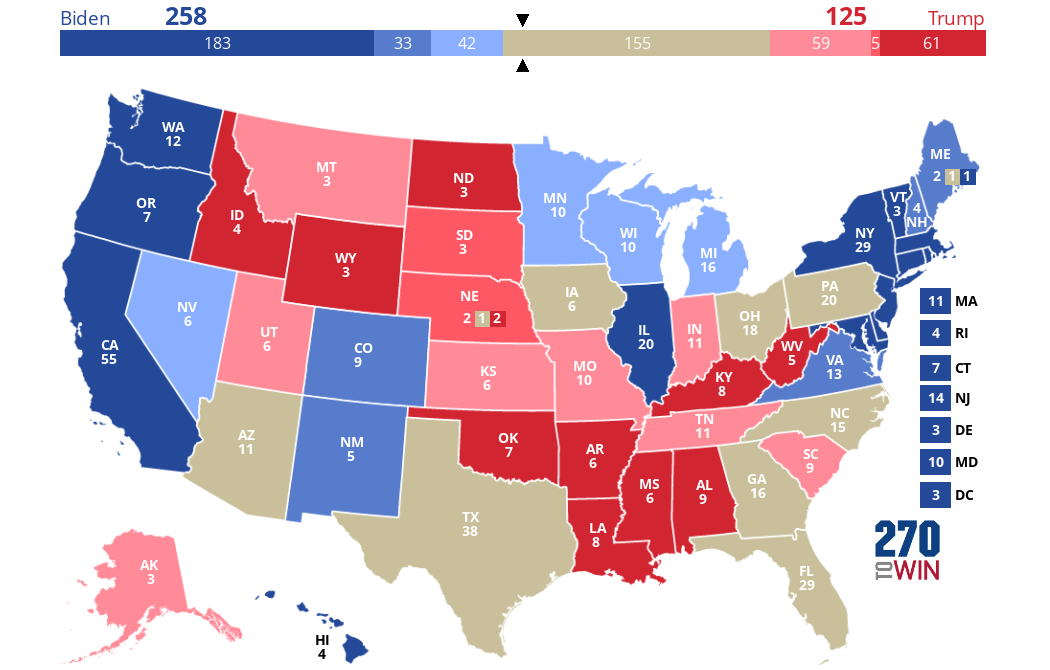 Click the map to create your own at
270toWin.com