Dave and Patsy Rommel know a great deal about entrepreneurship.
Dave began his career with Rommel Electric Company, founded by his father in 1956. Since Dave started working at the company in 1976, he and Patsy have become mainstays in business on the region.
More than 40 years later, the Rommel Construction Group now includes companies that specialize in electrical, mechanical, traffic and transit work. The Rommel Companies operate Harley-Davidson motorcycle dealerships and Ace hardware stores across the mid-Atlantic. The
The Rommels have Harley-Davidson dealerships in New Castle, Smyrna and Seaford and hardware stores in Dover, Seaford and Selbyville.
Recently, Salisbury University President Janet Dudley-Eshbach announced a $5.5 million gift from the Rommels, benefiting SU's new Center for Entrepreneurship at the Plaza Gallery Building in downtown Salisbury and supporting other future activities of the campus and the Franklin P. Perdue School of Business.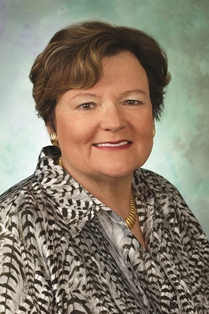 SU President Janet Dudley-Eshbach
"Anyone who has attended Salisbury University's business plan competitions in the past 30 years knows our students frequently combine outside-the-box thinking with practicality," said SU President Janet Dudley-Eshbach. "During those three decades, many have built on that winning combination, creating stores, restaurants and service-based businesses that continue to be successful today. The new Center for Entrepreneurship will give our students even more support in making their business dreams a reality while generating new jobs, helping to fuel the economy. We are grateful that Dave and Patsy Rommel share our vision for a strong entrepreneurial community and University."
The announcement inaugurated the eighth round of SU's Philip E. and Carole R. Ratcliffe Foundation ShoreHatchery program, which provides $200,000 in annual funding for entrepreneurs throughout the mid-Atlantic with Shark Tank-style competitions. It also served as a prelude to the next day's SU student Entrepreneurship Competitions, which offers up to $100,000 in cash and prizes annually, culminating with the $20,000 Bernstein Achievement Award for Excellence, founded by area entrepreneur Richard Bernstein in 1986.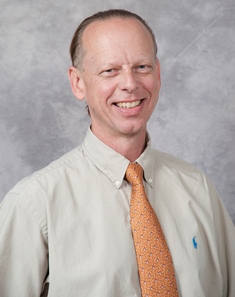 Dave Rommel
"The Bernsteins and the Ratcliffe Foundation helped to start the entrepreneurial programs here at SU in a very big way. We need to keep that momentum going forward. We have seen SU assist many current and future business owners through programs such as the Shore Hatchery and Entrepreneurship Competitions," said Dave Rommel.
"Patsy and I are happy that we can continue that tradition and offer a new resource to help students start the businesses of tomorrow. We also hope they will contribute to the energy that has been bubbling up downtown, and choose to base their businesses on the Lower Eastern Shore. We were both born and raised in Salisbury, and we believe that this will be of great benefit for the future of the entire community."
Expected to open by 2020, the Center for Entrepreneurship will feature a shared co-working space for SU student entrepreneurs, including six offices and six individual "garages" for winners of the Ratcliffe Shore Hatchery and the student Entrepreneurship Competitions.
Another planned feature is a "makerspace" for robotics, small product assembly and technology-enhanced products with 3-D prototyping, including a textile workshop for fashion and theatre creations. An on-site "spirit store" will sell products developed through the center, as well as SU apparel.
The Center for Entrepreneurship will be located in SU's Plaza Gallery Building in downtown Salisbury.
In addition to this announcement, SU also is leading efforts, in connection with the City of Salisbury, to have 30 acres in downtown Salisbury designated as a Regional Institution Strategic Enterprise (RISE) Zone by the Maryland Department of Commerce. SU recently was named a "qualified institution," which is one of the first steps.
This five-year designation (with an option to renew for another five years) would aim to spur economic development and job creation by allowing commercial and industrial businesses that move into or expand significantly within the zone to benefit from property and income tax credits. Targeted industries include engineering, cybersecurity, additive and aerospace manufacturing, and biotechnology, among others.
The opening of the center will follow other recent entrepreneurship efforts by the Perdue School. In addition to the business plan competitions, the school opened a new Innovation, Entrepreneurship and Economic Development Hub in Perdue Hall earlier this semester. The hub provides 3-D printing facilities and rapid prototyping support, as well as dedicated spaces for collaboration.